Who would have guessed that you could make beautiful art from a bunch of cheap corningware? Well, artist Zeger Reyers has proved that you can. You may have heard about him due to the press he received for his installation,
"The Rotating Kitchen"
, in which he set up a small fully-stocked kitchen inside a vertically-rotating, life-sized shadow box and let the disaster run its course. Anyways, below are some images of his cleverly named "Hard Water" piece. Though each plate is meticulously placed, collectively, they create something that is beautiful and fluid.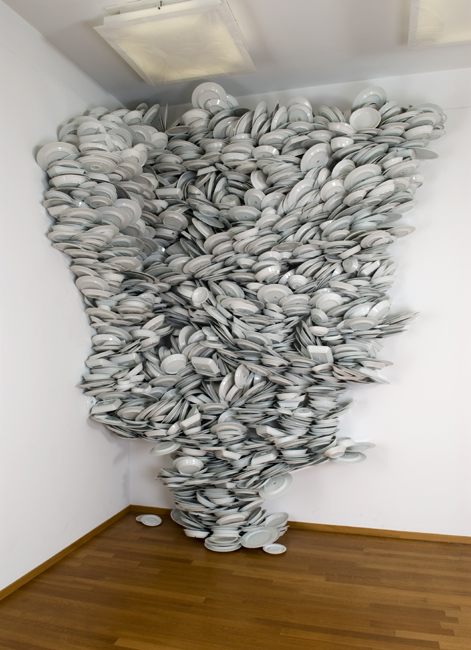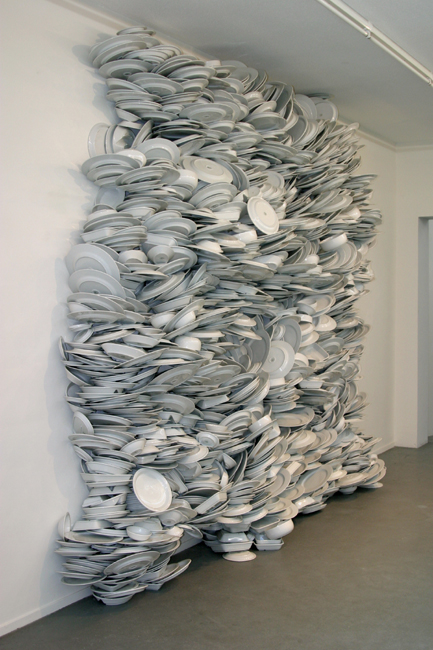 To see more images or to look at his other work,
click here.